MEM Admin Center Portal Access Issue for Intune Admins
Question
MEM Admin Center Portal access issue for Intune Admins.
We hear that there are permission issues accessing Intune admins since last week.
This permission or access issue for a subset of Intune admins with the same permission.
Johan Arwidmark shared this last week – https://twitter.com/jarwidmark/status/1494146027217199105/photo/1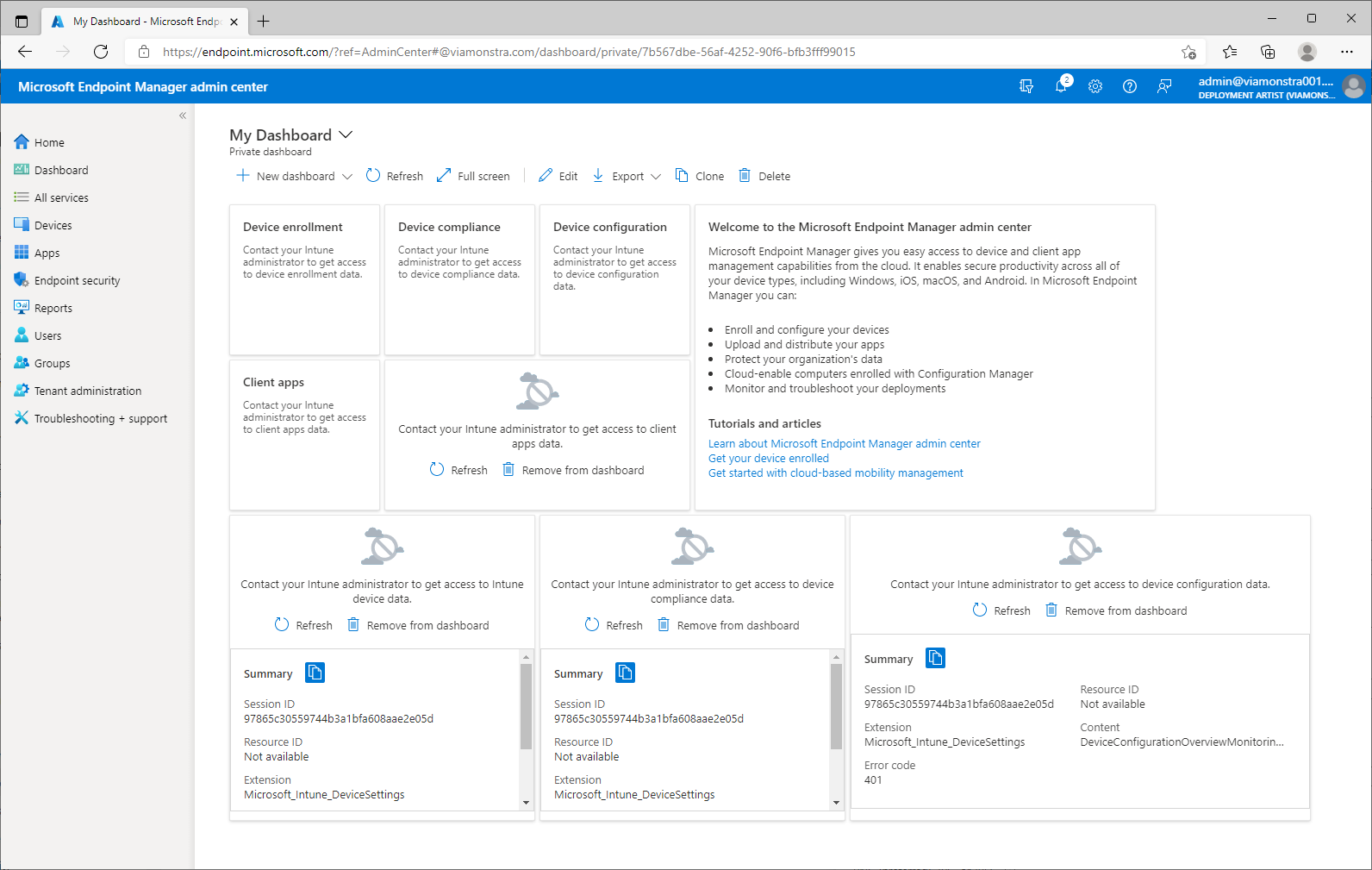 Feedback from other community members –
Brandon Linton – I had that off and on yesterday it was strange… sometimes closing my session and relaunching got it back.
Mark Thomas – I seem to have the same issue against our prod tenant, I first noticed it on Friday and it's still the same today. Other admins in the same tenant are OK.